We had a great time at the Grand Opening for Upland FSQ! We saw a lot of familiar faces and met plenty of new ones as well. Some drove from all across Central Indiana and others rode their bikes from just down the road. Check out the stats from our opening below and see what beers our fans in Indy loved the most!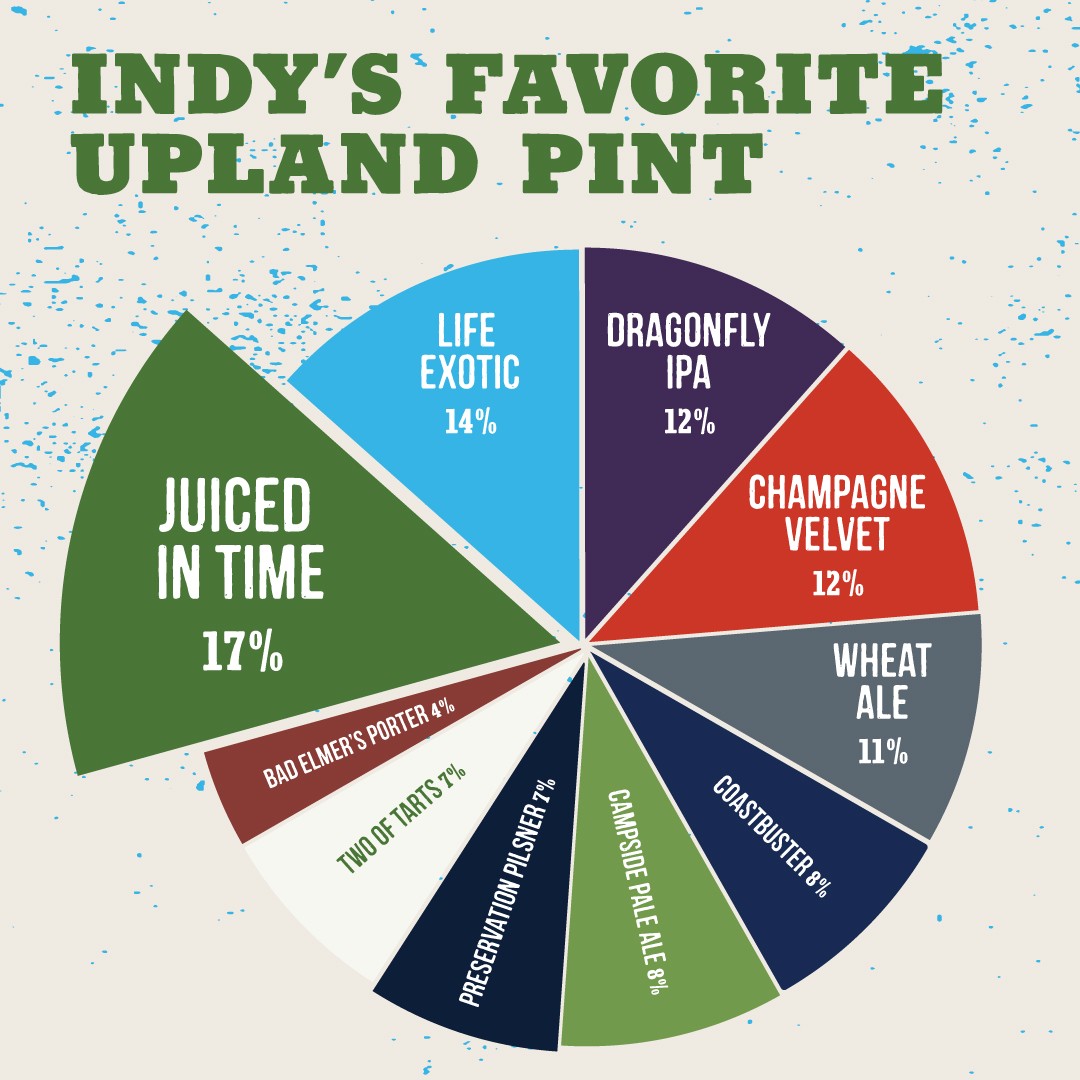 If you've been to FSQ then you were just in time for some Juiced. This hazy IPA was a part of our rotating Side Trail Series last year, but was so beloved that we decided to make multiple batches in 2019. Hurry in and try this delicious brew on tap before it's gone. Our Indy crowd is on top of our release schedule, and Life Exotic comes in at #2. This Summer Ale was our Summer seasonal release and is only available for a couple more weeks. The next three most popular pints are our three iconic Upland brews: Dragonfly IPA, Champagne Velvet Classic Pilsener, and Wheat Ale. These still taste as good as when we first began brewing them! Bad Elmer's came in at 4%, guess people don't like the dark and robust beers in August!
On to the Sour Ales! 26% of all Sour Ales poured at FSQ were BLACK RASPBERRY. This brew was a part of our 2nd Secret Barrel Society release this year and 750ml bottles sold out faster than you can say its name! Rich flavors and aromas of berries will make any fan of sours fall in love. PAWPAW was next gaining 16% of all Sour orders. The Indiana Banana sure is a hit at all of our locations, try it on tap or take a 500ml bottle home today. On of our most popular sours, REVIVE, was next with 15% of orders. While our Oliver Winery collaboration OAK & ROSÉ was just 1% behind, rosé all day rings true for sours as well! Our 2019 Brewery Collaboration Series releases ENTWINED, made with Mikkeller Brewing, and FOUND, made with Blackberry Farm Brewery, came in at just under 10%. Almost all of our sours are made with BASIS, so technically BASIS was the highest selling sour, right?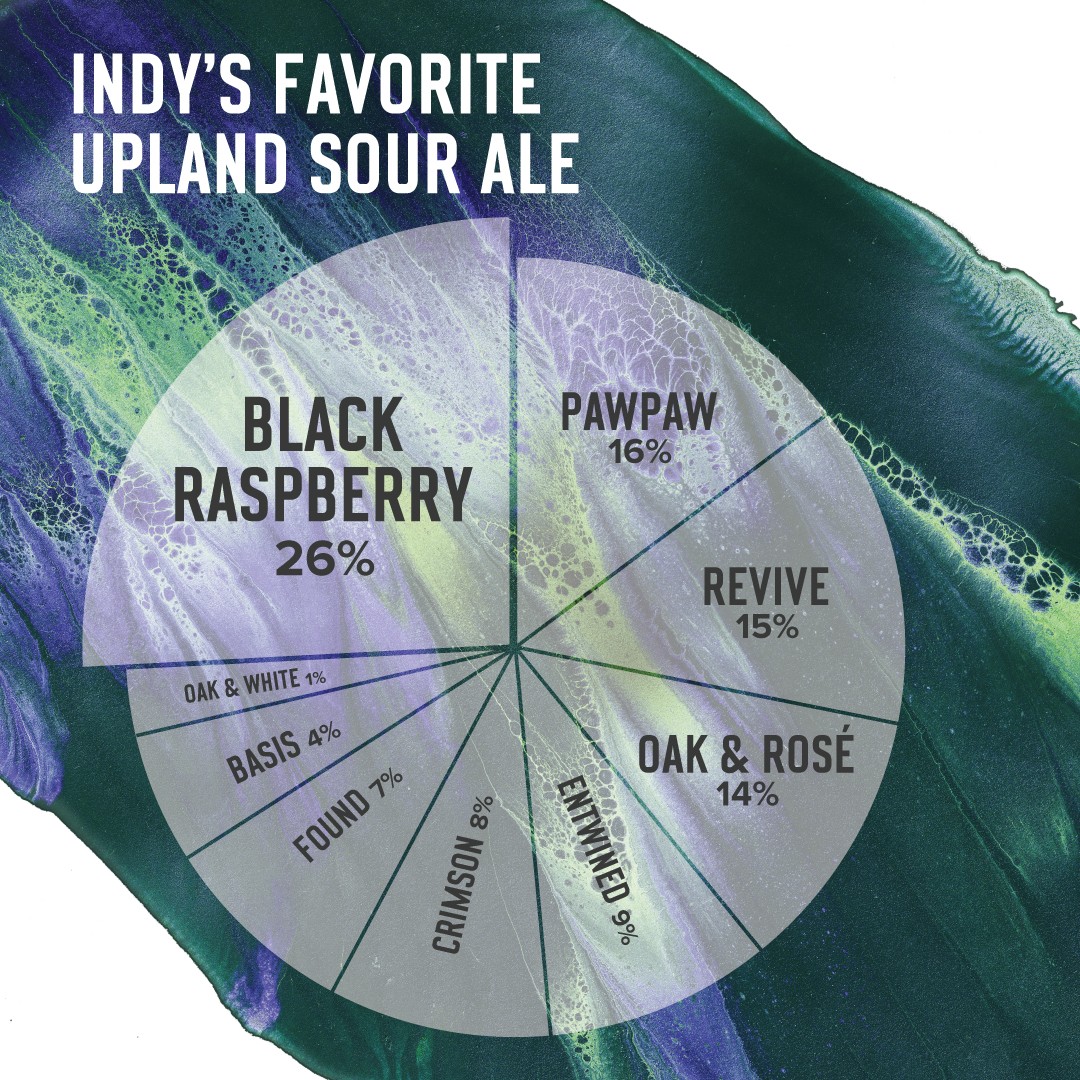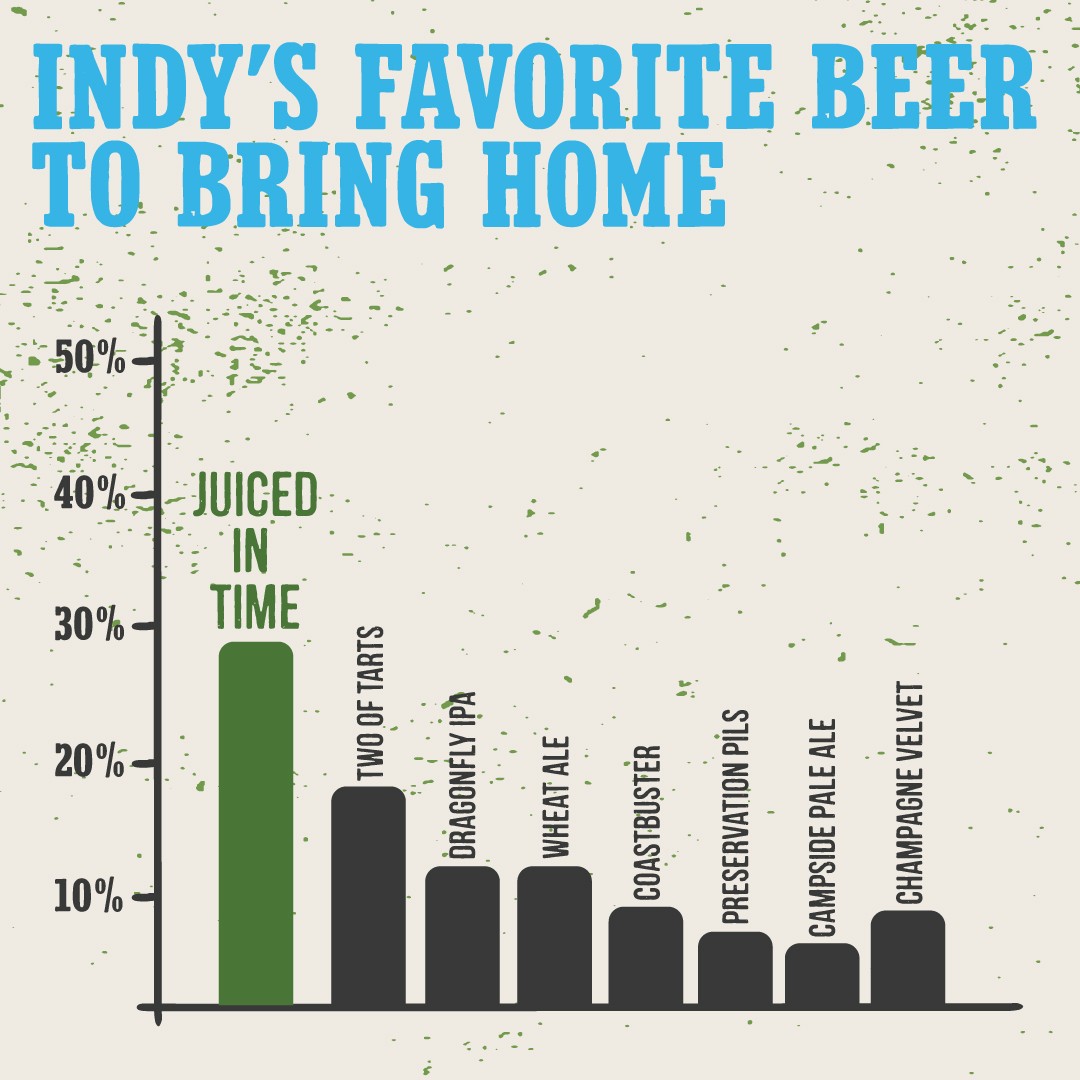 Nothing beats sipping on great beer in the cozy comfort of your own home, here's our most popular carry-out beers at FSQ! Juiced In Time comes in first AGAIN. If you thought we were kidding about this fan favorite, you're gravely mistaken. On tap or in 16oz cans, Juiced is great no matter how you're enjoying it! In 2nd place is Two Of Tarts, this seasonal Gose is fruity, light, refreshing, and perfect for sipping on the patio or in the pool while soaking in the sun. This one seems to be more popular at home than it does on draft! Only around through this fall, grab a 6-pack while you can. Our Dragonfly IPA and Wheat Ale are next, these are both plenty of people's go-to brews and you can't go wrong with either at any time. Champagne Velvet follows with this classic pilsener being attractive to any kind of beer drinker. Up next is our current Side Trail Series release, Coastbuster. This Imperial IPA packs a punch but is still light enough to enjoy in the summertime. Come out and try any of these on tap today and see which one you're going to take home! Grill-side, pool-side, or out in the woods, there's no bad occasion to enjoy an Upland beer!
We only made 15 cases of this experimentation turned Upland favorite so grab your bottle soon before we're all out!