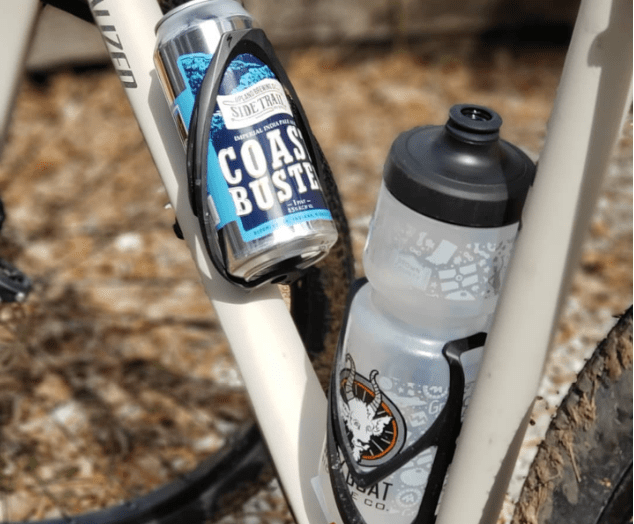 We're thrilled to partner with Gray Goat Bicycle Co. at our new brewery opening Summer 2019 in Fountain Square! Our love for cycling goes way back, making this an ideal partnership. In addition to the 11-year old Upland cycling team, we were recently recognized by the League of American Bicyclists as a bronze Bicycle Family Business.
Gray Goat Bicycle Co will have an exclusive space within the Upland FSQ walls to offer customers bike repairs, accessories, and more. Soon you'll be able to stop in for a tune-up and grab a pint while you wait!
What is Gray Goat Bicycle Co.?
Brian Gootee began Gray Goat in 2003 when he purchased the bicycle shop he was working at in Indianapolis. Selling bikes, parts, accessories, and apparel, Gray Goat quickly became local cyclists' one stop shop. Although he had aspirations for this new store, expansion was never on his mind. "I always wanted to have just one store that I could invest my time in and be proud of," Gootee said. However, that changed six years ago when the city of Franklin approached him about joining their bike-friendly revitalization project. Since opening, Gray Goat has seen great success there with continued support from the city and its community. But the growth didn't stop there. Just last week, they opened their 3rd location in Carmel. Another full-service bike shop, it also includes a beer cooler stocked with Upland!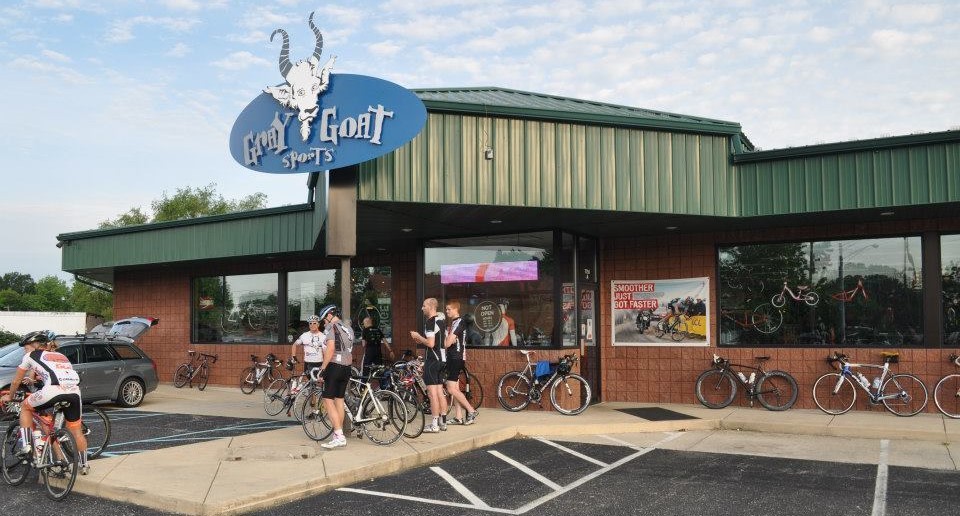 The flagship store located at 7750 S Meridian Street in Indianapolis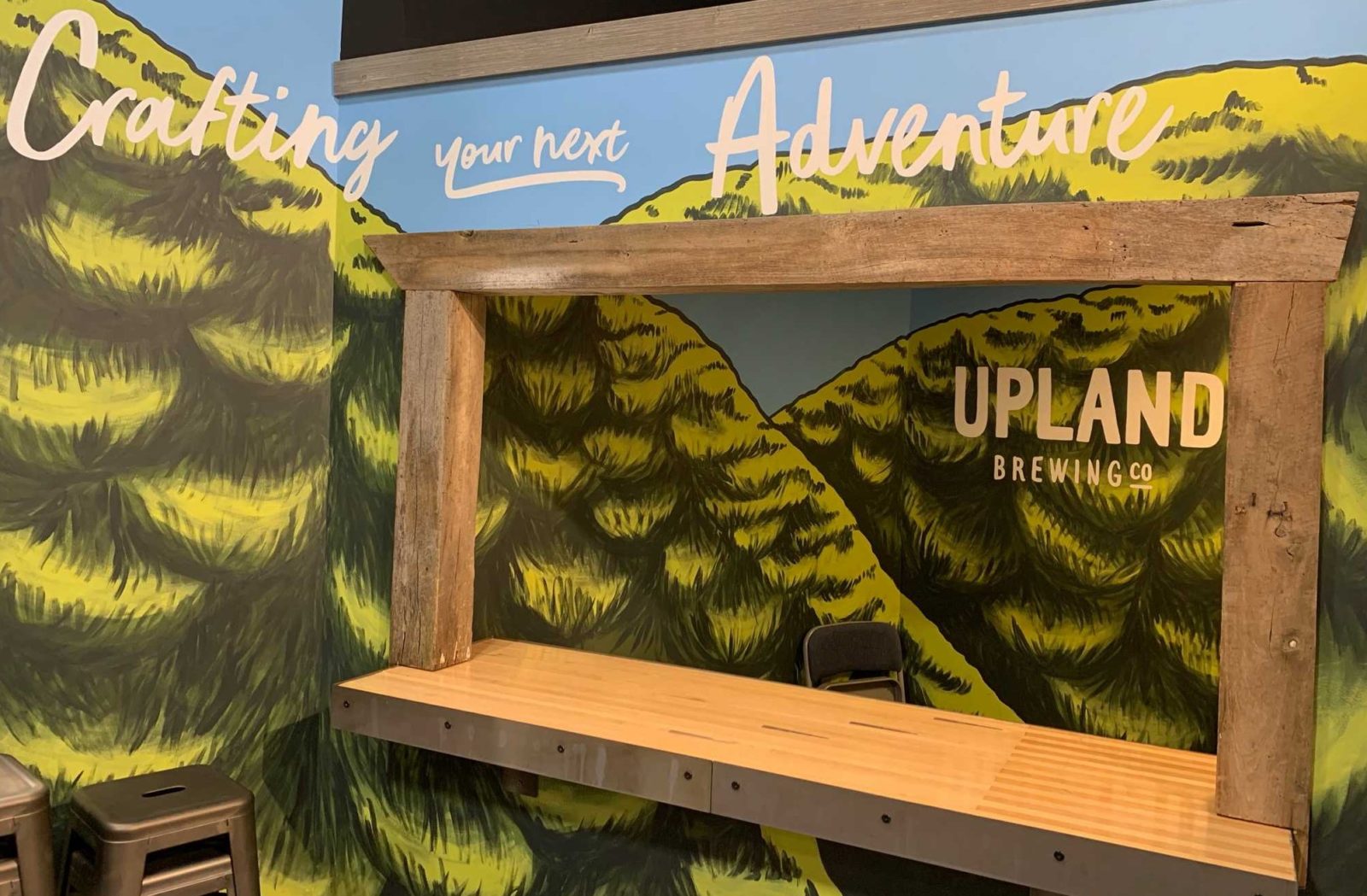 The newest store located at 4335 W. 106th Street in Carmel serves cold Upland brews
After visiting a few shops in California and Colorado, Gootee was intrigued at the idea of working in a brewery/bike shop environment. "We were approached by Upland with the idea of opening a shop inside of their new Fountain Square brewery," he explained. "I was very excited at this opportunity both because of Upland's passion for cycling and their proposed location off of the Cultural Trail."
With the number of cycling trails increasing and connecting with one another, Indianapolis is becoming a hub for two-wheel enthusiasts. Located just one block off of the Cultural Trail, Indy's 8-mile urban bike and pedestrian path, Upland FSQ will be an ideal gathering place for anyone that's out for a leisurely stroll or riding home from work. Our beer always tastes better after a long cruise!
Brian says that in addition to being a Gray Goat shop, people should be ready for a new experience here versus their other locations. "It's going to be much smaller with a bigger emphasis on customer education and interactions. We'll still be a full-service shop, but more focused on providing adjustments and getting people back on the road." Plans to engage commuters and local residents include e-bike test ride days among others. We'll share these unique events as they become finalized.
And what is Brian most excited for about this upcoming location? "Cracking open a beer and relaxing."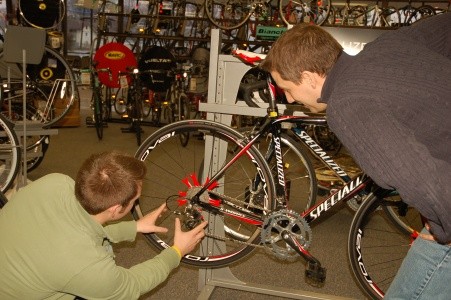 Soon you can grab a pint while you wait for your tune-up!
We only made 15 cases of this experimentation turned Upland favorite so grab your bottle soon before we're all out!