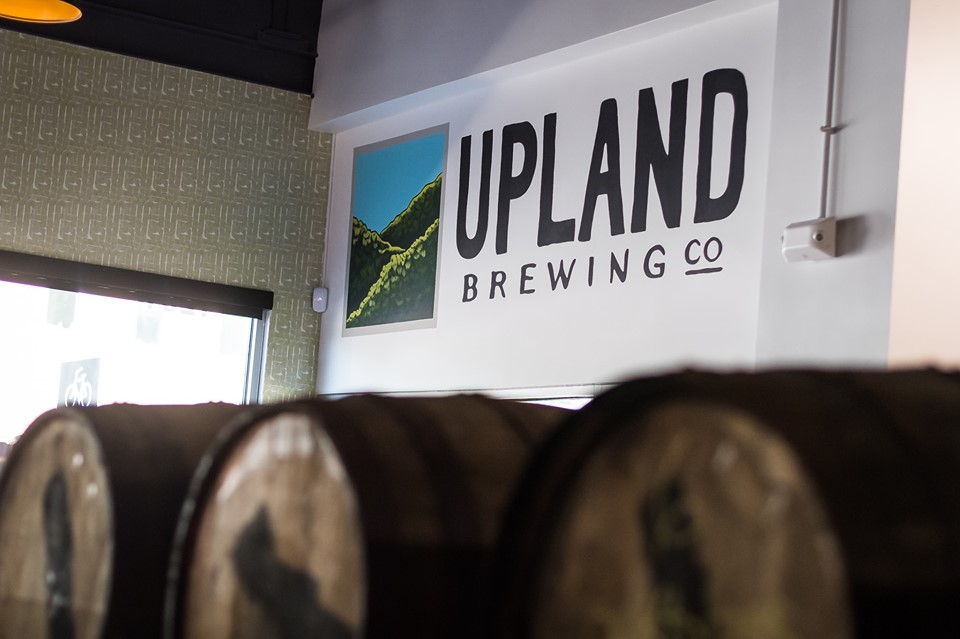 Meet Patrick Lynch, our Lead Brewer. Patrick has worked at Upland for 7 years and when he's not busy brewing, scheduling, forecasting, managing the brewhouse and cellar staff; he's out traveling all over the states or across the pond, kayaking, or catching a hockey game or two. Patrick is an essential part of our team and we're very lucky to have him be a part of the Upland family. Scroll on down to read more about Patrick!
When did you start home brewing?
December 25th, 2008
When did you start brewing at Upland?
April 16th, 2012
What brought you to start brewing?
My grandfather was a brewer and I was always proud of the family tradition
How long have you been brewing for Upland?
7 years
What was the first beer you ever brewed?
I believe I home brewed an Irish Red
What is your favorite Upland beer you've brewed?
We did a collaboration with Broad Ripple Brewpub last year, called The Hills Have Ryes, that was all Indiana Ingredients: malt, hops, yeast, water which was really fun and unique
What is your favorite current Upland Beer?
Our Oktoberfest has always been a favorite, and I love that we were able to put it in 12oz cans this year
What do you like about being a brewer?
The creative process and the strong community
If you were going to die tomorrow, what would your last meal & beverage be?
Bagel for breakfast. Chicken wings for lunch. A huge plate of seafood for dinner. 
Where are you from? 
Princeton, NJ
Did you do the college thing? If yes, what was your major?
Notre Dame- History
What do you like to do when you aren't brewing?
Traveling, kayaking 
We only made 15 cases of this experimentation turned Upland favorite so grab your bottle soon before we're all out!
SIGN UP FOR OUR NEWSLETTER

© 2023 Upland Brewing Company

SIGN UP FOR OUR NEWSLETTER

© 2023 Upland Brewing Company